On Demand Streaming
Use scalable online streaming to access all the interactive features and benefits online.
The ultimate, access anywhere, interactive virtual display on any device.
Streamed to You (Pixel Streaming) (Beta)
We are undertaking ongoing development to both the Unreal experience and the Webapp with the aim of presenting a consumer focused, one of a kind offering, with the ability for users to continue the in store experience online and at home.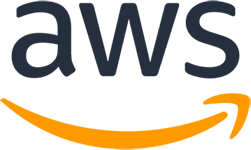 We are actively working with the AWS Solutions Architects and Gaming Division on delivering the ultimate streaming solution.
We have a CloudFormation solution working on a per user per session solution via a contained windows environment utilising Pixel Streaming. We are in the midst of testing a headless Windows container version to see if we can drastically reduce the warming time whilst also trying to find a Linux container version to compress the boot time and experience.

Immersive VR provides the ultimate design,
sales and marketing tool.
Walk your clients through every design in a
project in hyper-realistic detail, finished
& furnished prior to any construction.
Unparalleled spatial perspective, emotional
connection and the confidence to buy off plan.